Eminem and Rihanna are going to film visuals for their duet track "Love the Way You Lie" this coming Tuesday, July 20. Confirming the news is director Joseph Kahn who shared it through his Twitter.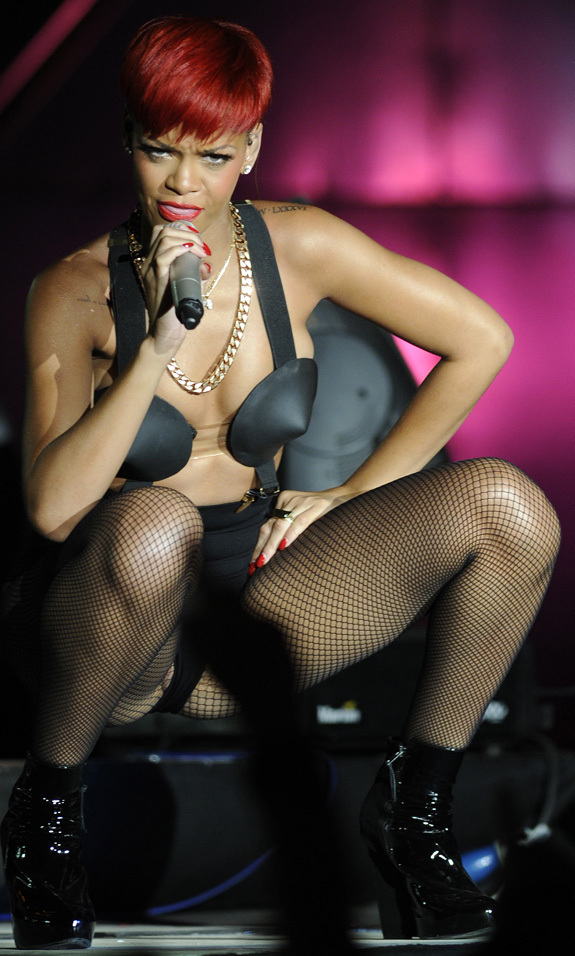 He began, "Got off a call. Emergency music video. Gonna write and turn in a treatment in three hours to shoot asap." He then followed it up with other posts, "Video is gonna happen. Lots of work to do now. Video is awarded. Starts shooting Tuesday. Eminem & Rihanna. Off we go!"
"Love the Way You Lie" is taken from Eminem's chart topper "Recovery". It was showcased live for the very first time by the Slim Shady and Rihanna at the Staples Center in Los Angeles during the Activision's E3 event last month.
Beside prepping the Rihanna-featuring clip, Eminem also plans to shoot another music video, this time around to support Lil Wayne-assisted track "No Love". He wrote on Twitter back in June, "We got Wayne's verse filmed before he went away luckily. Gotta shoot the rest of a 'No Love' video real soon. Keep your head up Weezy!"